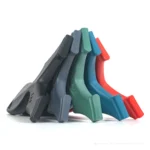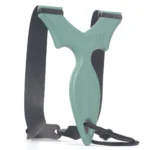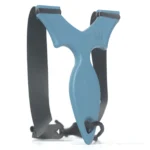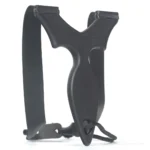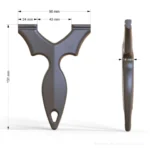 Stylus Revolve Slingshot
34,90 € inkl. MwSt.*
The Stylus Revolve sports slingshot – your indispensable partner for sports and fun
Designed by Mark Seljan, the Stylus Revolve is a slingshot with a high-strength plastic frame designed for the wrap-and-tuck strap attachment method. The Stylus Revolve sports slingshot is amazingly thin and fits in any pocket or even on your belt.
The slingshot is made of high-quality, lightweight plastic material, making it easy to carry. But don't let its slim figure fool you! It has enough power to turn any stone into a hyper-fast, flyable unit. With the Stylus Revolve slingshot, you can train your aim in a whole new way.
Thanks to its revolutionary design by Mark Seljan, the Stylus Revolve is also a real eye-catcher. With its sleek, futuristic shape, it delivers not only performance, but style as well. Be warned: once you get your hands on the Stylus Revolve, it becomes an extension of your arm and you'll wonder how you ever got along without it. The Sports Slingshot is like a cup of coffee in the morning – once you try it, you can't live without it 🙂
Scope of delivery
1x Stylus Revolve Slingshot
1x Tape
2x flat bands
1x Paracord lanyard
| | |
| --- | --- |
| Weight | 0,054 kg |
| Dimensions | 9,0 × 13,1 cm |
| Material | Plastic |
| Farbe | Black, Gray, Red, Steel blue, Turquoise |
| Brand | SimpleShot |
Only logged in customers who have purchased this product may leave a review.
You may also like…
Our clay balls are available two colors brown and black. The clay balls are perfect for daily training and unlike steel balls do not bounce back on impact. Clay balls are the most environmentally friendly option to steel balls. The balls have a diameter of 8mm to 9mm, with a weight of about 1.5g.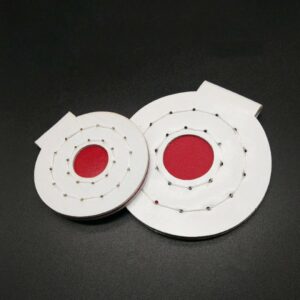 Set of 5 spinner targets made of microfiber in sizes: 2cm/3cm/4cm/5cm/6cm Super durable, perfect for your accuracy exercises.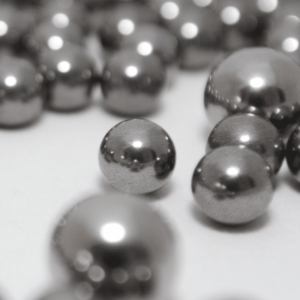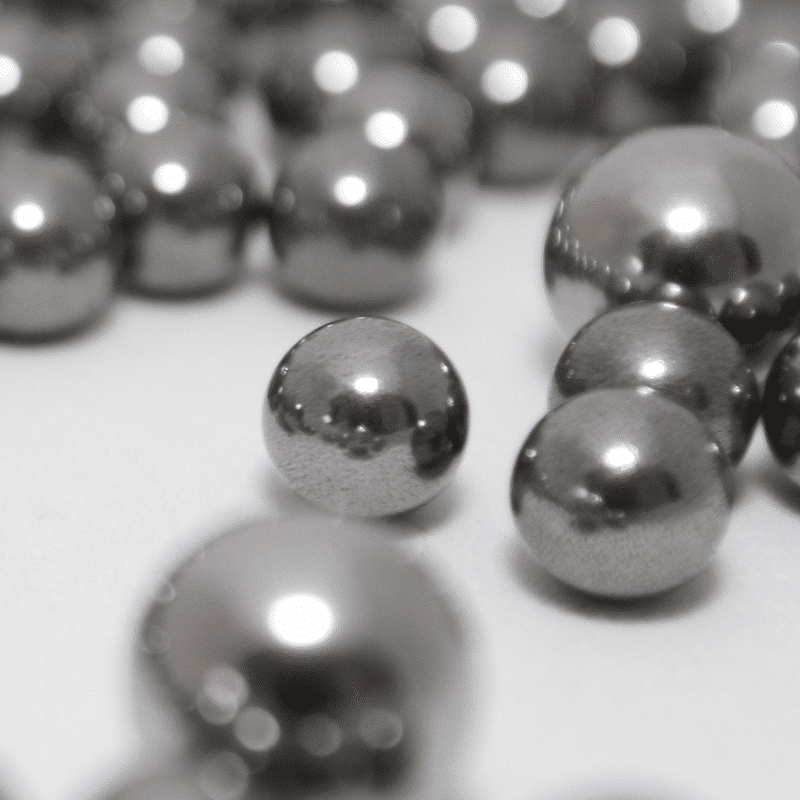 4,90

€

– 11,90

€

inkl. MwSt.*
Rated 5.00 out of 5
Our steel balls and slingsshots are the perfect combination for those who enjoy outdoor activities and want to improve their aim with their slings. Our unhardened steel balls bounce much less than hardened steel balls, providing greater safety and making them perfect for slingshot sports. The bullets are polished, have high penetrating power, shatter resistance and are supplied in packs of 100. Range and penetrating power are essentially determined by weight, diameter, design (shape) and material. In slingshot sports, steel balls are generally used as slingshot ammunition, since the best comparable results are achieved with them. Given the right technique, enormous ranges (up to 150m) and penetrating forces are achieved with steel balls.